Discussions are ongoing about the viability of summer travel given the pandemic. However, as Charlie has blogged recently, we are "acting as if". As such, we are trying to maintain our original calendar.
Lo and behold, we have: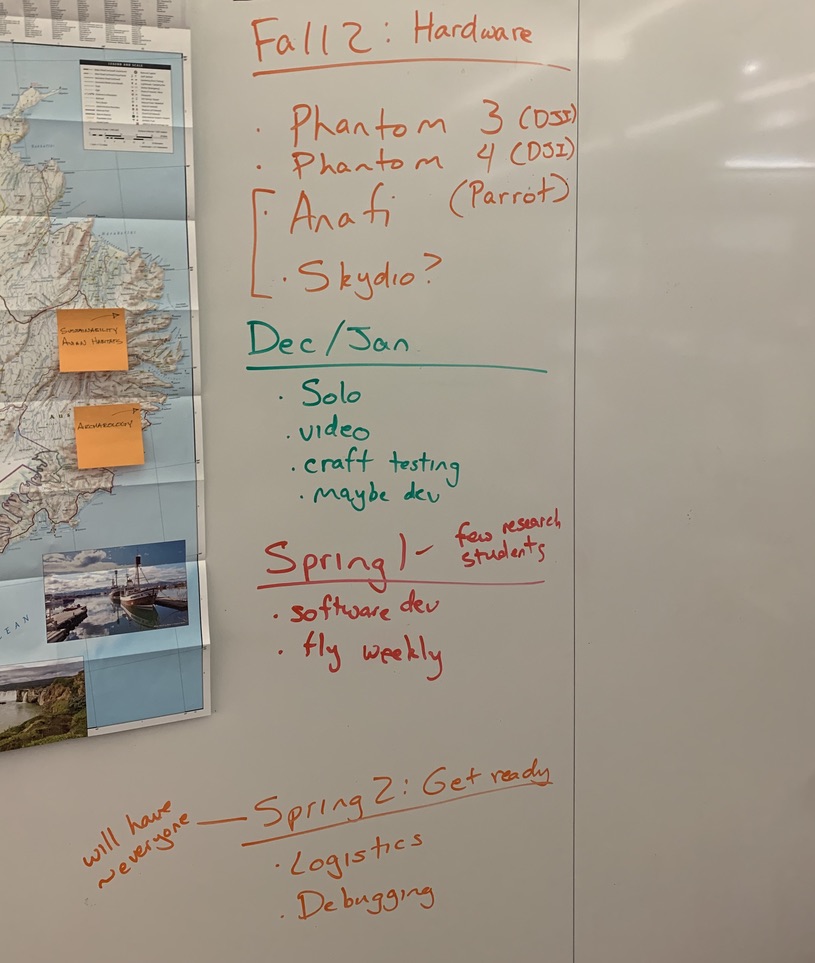 Here's the full breakdown of that schedule and our progress:
Our plan for the fall was to find and test alternative UAV's. This proved prudent, as the federal government banned DJI craft late last year. We are happy with both the Parrot and the Skydio craft, for different reasons which we'll undoubtedly cover here on this blog in the future.
December and January, which were effectively a long winter break for a subset of us, were dedicated to testing the craft, capturing initial video, and possibly beginning development. This was a success as well. Additionally we have begun spinning up a more sophisticated web presence for the stories we're telling – changes we will be prepared to publish soon.
We've now started the calendar for the spring, term 1 of 2. We are moving into scaling up our operation of the craft and developing software to automate that work. It's a tough problem but one we can solve in the time we have.
We're optimistic about our ability to meet the moment. If the world continues to make progress on COVID-19, we should be in shape to have a successful research trip.