We woke up to snow-covered mountains surrounding the fjord. Iceland is beautiful because of its contrasts, and the starkness of white snow on black rock is no exception. After marveling at the view through the window, it was time to get down to business.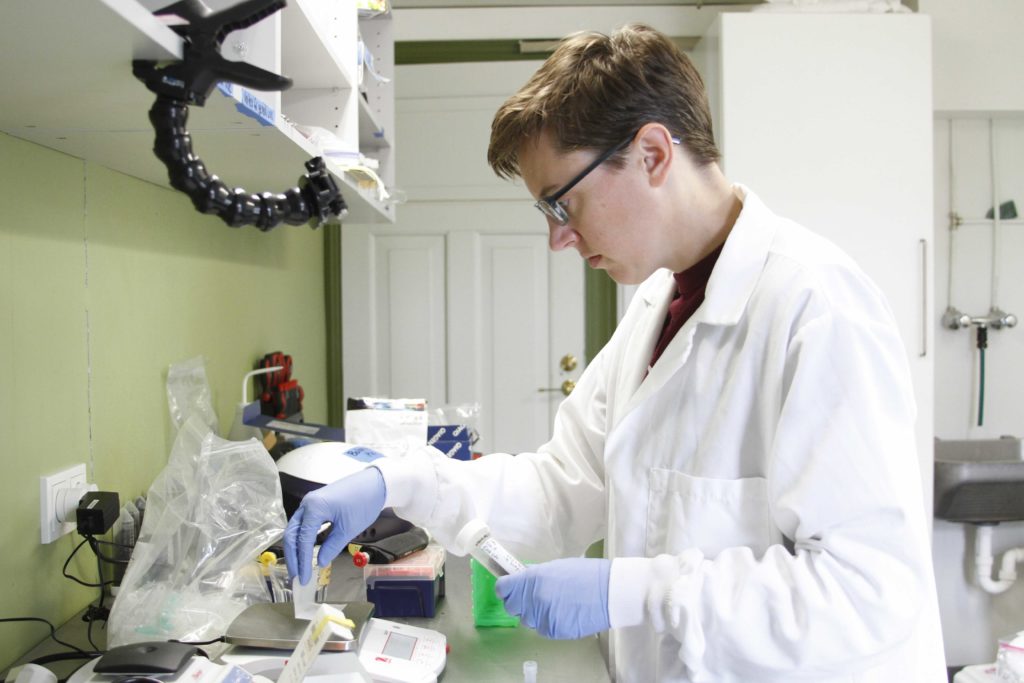 Yesterday, Faith Jackobs '18 joined us from Houston, TX to work with us for a week while we're camped out here at Skalanes. Faith has been on a previous EPIC Advantage Iceland trip, and joined us in 2019 to help with our ancient DNA project. Today we tackled DNA Extraction from Icelandic Soils, a protocol that has been in development since 2017. We have never had much success getting the DNA out of the soils of Iceland, because the type of soils we collect (brown andisols) are very good at binding DNA, and not very good at releasing it! I spent a lot of time in the fall of 2019 attempting to improve the DNA extraction protocol, and stumbled across a winning recipe. The secret? Skim Milk!
In 2005, Hoshino and Matsumoto published the following paper: "Skim Milk Drastically Improves the Efficacy of DNA Extraction from Andisol, a Volcanic Ash Soil." In this paper, skim milk was added to a DNA extraction protocol during the first, important bead-beading step. This step is where the DNA is removed from the soil, and removed from any organisms living in the soil. It typically involves 10 or more minutes of intense vibrations in a small tube containing specialty beads and a buffer that protects the DNA from any enzymes/cellular debris present in the sample. I decided to incorporate the skim milk into our method. Back at EC, I meticulously added 10 mg of powdered skim milk to all of the bead-beating tubes in our kit to prepare them for the protocol.
The other piece of the puzzle that fell into place was creating enough of a vibration that the bead-beating step could properly do its job. Charlie and I created a device we're calling the "Porta-lyzer" – see my previous post for a video. It seems that, in combination, this device and the addition of the skim milk worked like a charm. We've gotten the best DNA extraction results ever here at Skalanes.
Need proof?
| | | | | |
| --- | --- | --- | --- | --- |
| | 2017 | 2018 | 2019 | 2021 |
| Average: | 4.2 | 27.2 | 52.7 | 66.83 |
| StDev: | 2.67 | 14.82 | 42.15 | 47.04 |
| StErr: | 1.20 | 4.28 | 12.17 | 10.79 |
Table of DNA Extraction Performances for the past 4 trips to Iceland. Note that 2019 samples were processed at Earlham, with all the best lab equipment, not here at Skalanes.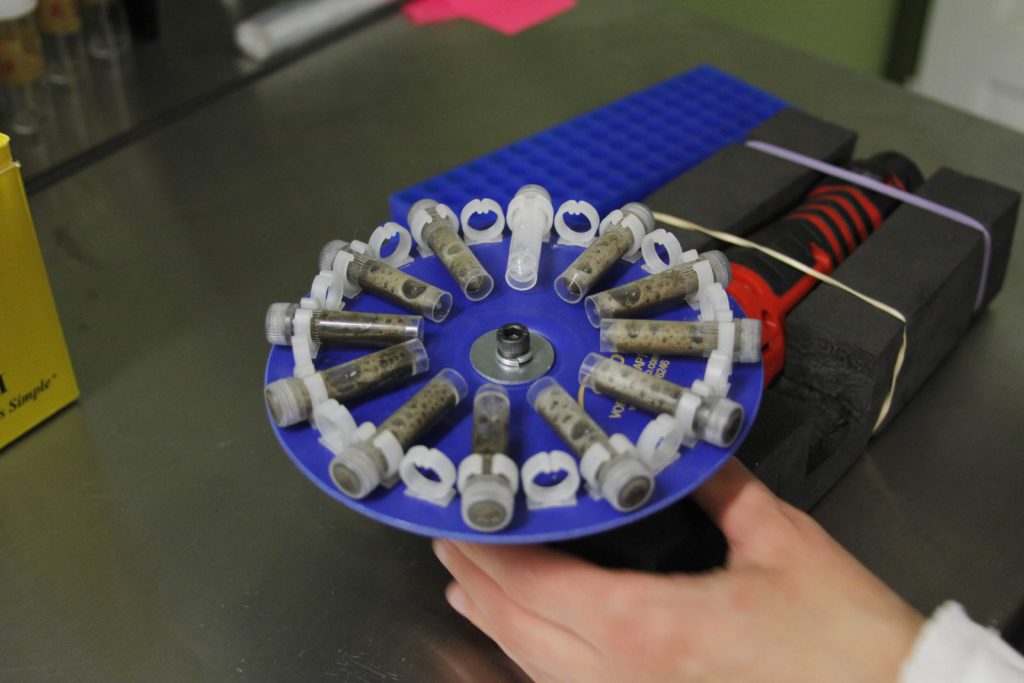 Needless to say, I'm thrilled. We even collected DNA from the elusive Solo era A – which has only been out of the ice for ~20 years, and is always an era that gives us lots of trouble.
Now it's time for a celebratory adult beverage and a walk out to see the puffins. Cheers!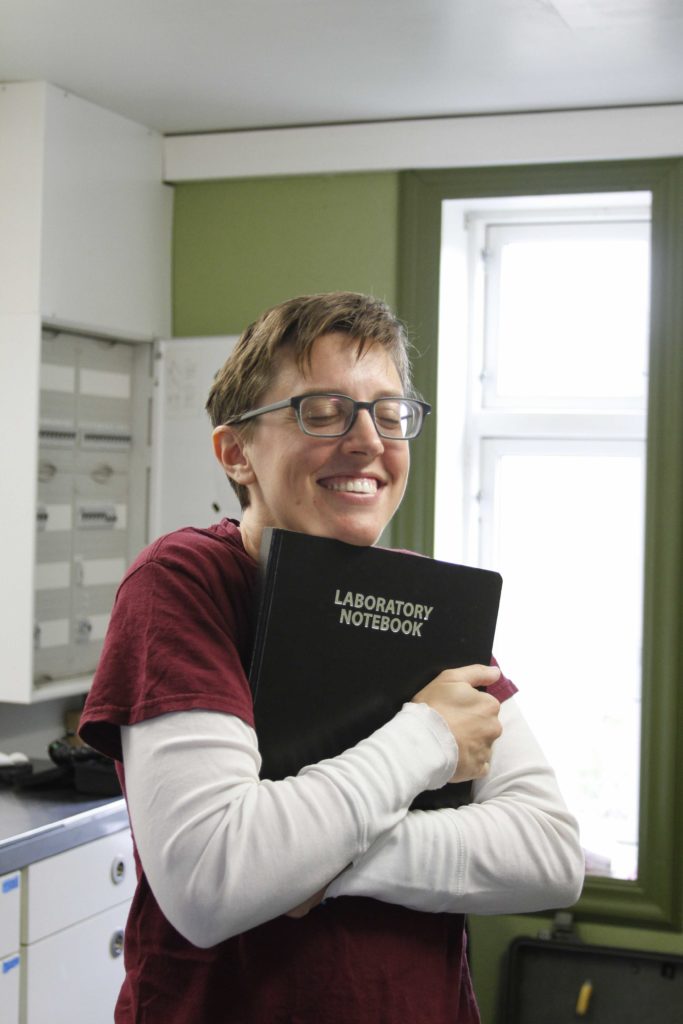 To see a condensed video of Faith and I working on the extraction protocol, click here!