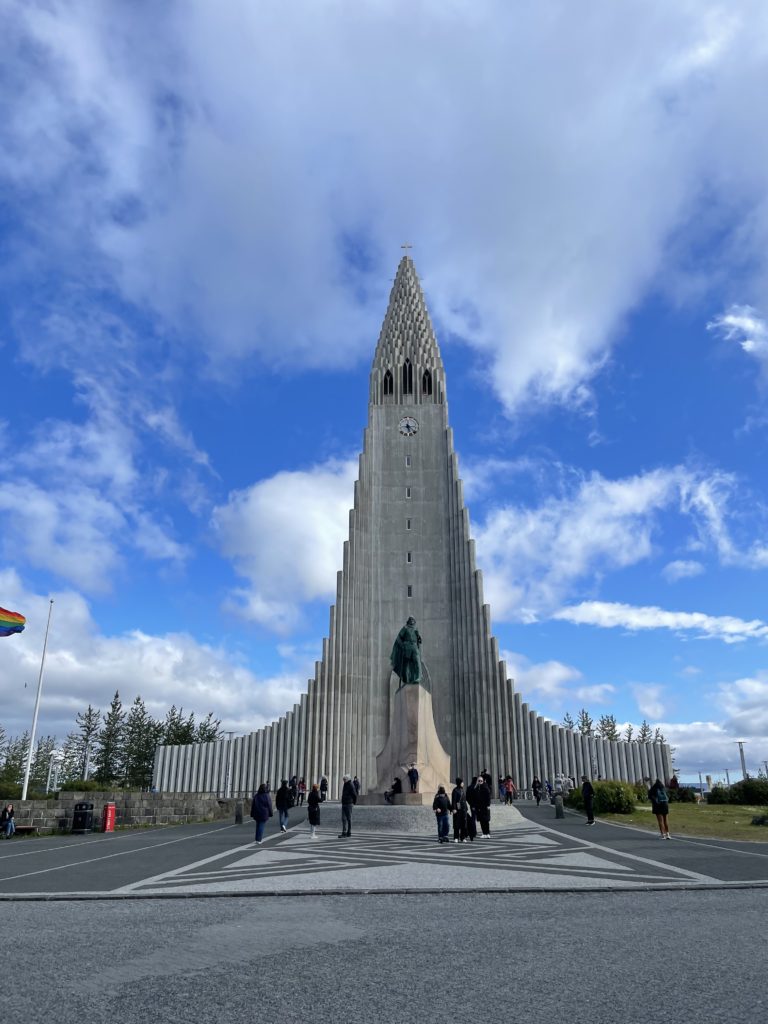 Emmett H. here!
As I sit in our hostel in Reykjavik on our last night in Iceland together, I find myself with profoundly mixed feelings. I'm sad that this adventure we've shared is coming to a close; I think I can speak for all of us when I say that this trip is one that will live in a special place in my heart for many years to come. It feels strange to say goodbye to these people with whom I've shared such an incredible and intense experience. We started this trip as peers, friends, students, and professors, but as we've lived, worked, played, traveled, and explored together, we've become a sort of family. Tomorrow, some of the group will fly back to the US together, parting from some students in Chicago, some in Dayton, and some in Richmond where we started this adventure together. Others of us will stay in Iceland, where our families will join us for vacation, and still others will travel on to other places in Europe. As someone who plans to travel Iceland with family starting tomorrow, I'm also beyond excited to share all of the wonders of this country that I've discovered – and to pass along some of Charlie's many fun facts!
After our second free day in Reykjavik, we reconvened tonight to have our final dinner together at Reykjavik Pizzeria. As we were waiting for our food, Emmett S. asked us each to share some of our highlights of the trip. Here are some of the responses that my group members and I shared:
"The boat ride where we collected the DNA samples. The clarity of the water was amazing."
"Flying the drone from the boat!"
"Being on the glacier."
"Hiking the pass!"
"Making friends with locals at the bar I went to the other night."
"The people! I don't think we've met anyone here we didn't like."
"The kind strangers who picked me up and drove me back into town when I was so sick on Grímsey."
"I had the best COVID roommate. Fist bump, Teagan!"
"All the research I did. It was a really cool experience of doing science."
"Yeah, the field research! Especially on the glacier."
"All the hiking and climbing I did. I'm super proud of myself."
These are just some of the many amazing things we did, and each of us could probably have named dozens more personal and group highlights. Looking back on the last three and a half weeks, it's hard to pick a singular favorite moment, and I hope that we'll each continue to remember moments of joy and strength and growth from this trip, and that we'll keep the connection we've made as a group so we can share those moments with each other.
Finally, a big thank you to everyone who has supported us on this trip – our friends and family at home, the Earlham faculty and staff who make this trip possible, our research colleagues at other universities, and especially our hosts and friends here in Iceland. Takk takk!
P.S. As I'm writing this, there's evolving volcanic activity not terribly far from Reykjavik, so maybe just maybe you'll hear from us one more time if we get to see an eruption on our way out!