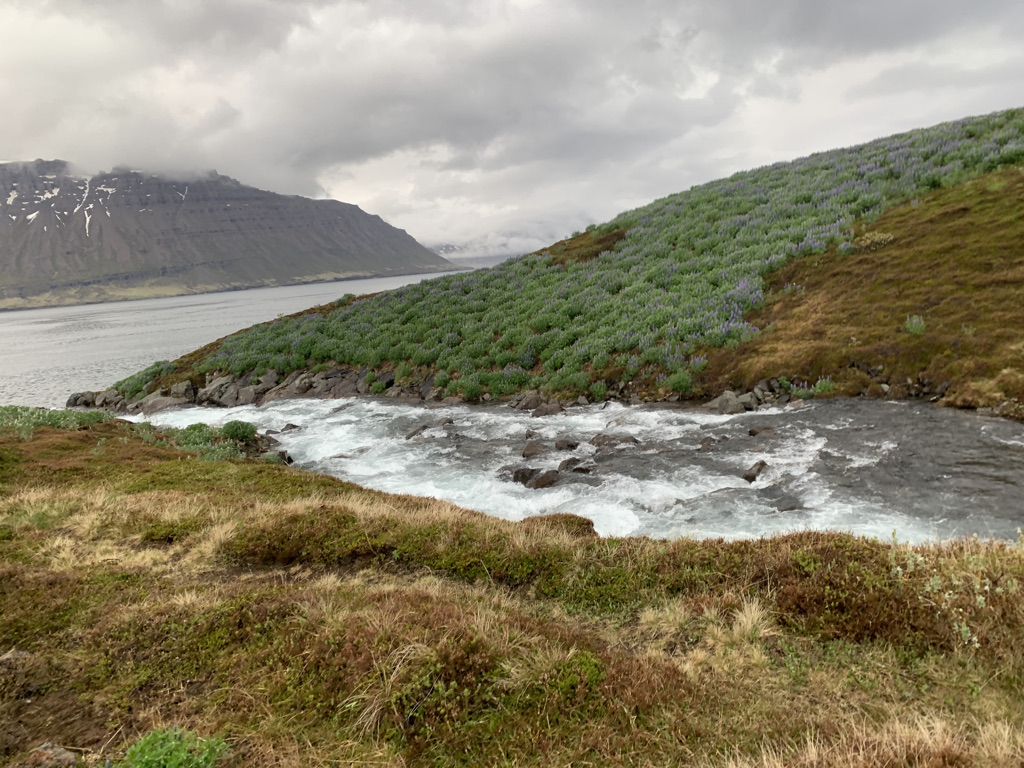 This year's Icelandic Field Studies program is focused on surveying at Solheimajokull and water sampling in the Seydisfjordur fjord. We are a larger group (again) this year: Andrew Belec, Teagan Cooper, Emmett Howard, Ethan Khandaker, Jacob Renner, Sam Sargent, Andy Strozewski, Ana Verulidze, Sabine Young, Charlie Peck, Emmett Smith, and Seth Hopper.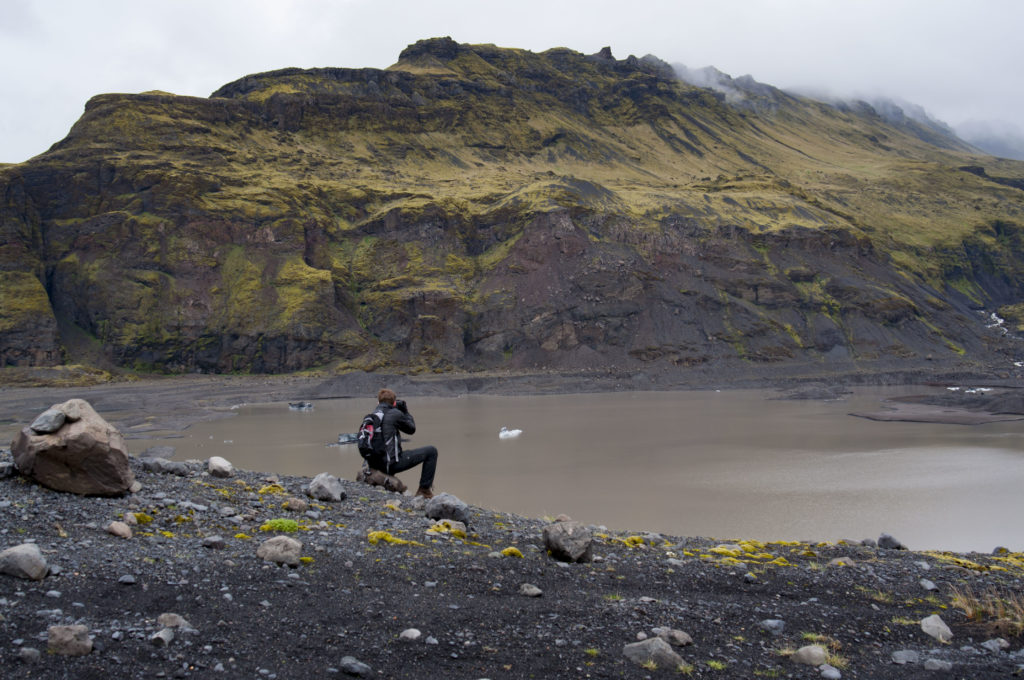 A small student/faculty research group focused on near-earth surveying, supported by a grant from the National Geographic Society (read Earlham's press release). Craig Earley, Emmett Smith, Tamara Blagojevic, Davit Kvartskhava, Dung (Kate) Nguyen, Charlie Peck, and Pyone Win.
by CHARLIE PECK on 2021-01-10
Today is the official re-start of our National Geographic Society supported near-Earth survey work in Iceland. Like many other scientists we have been unable to travel…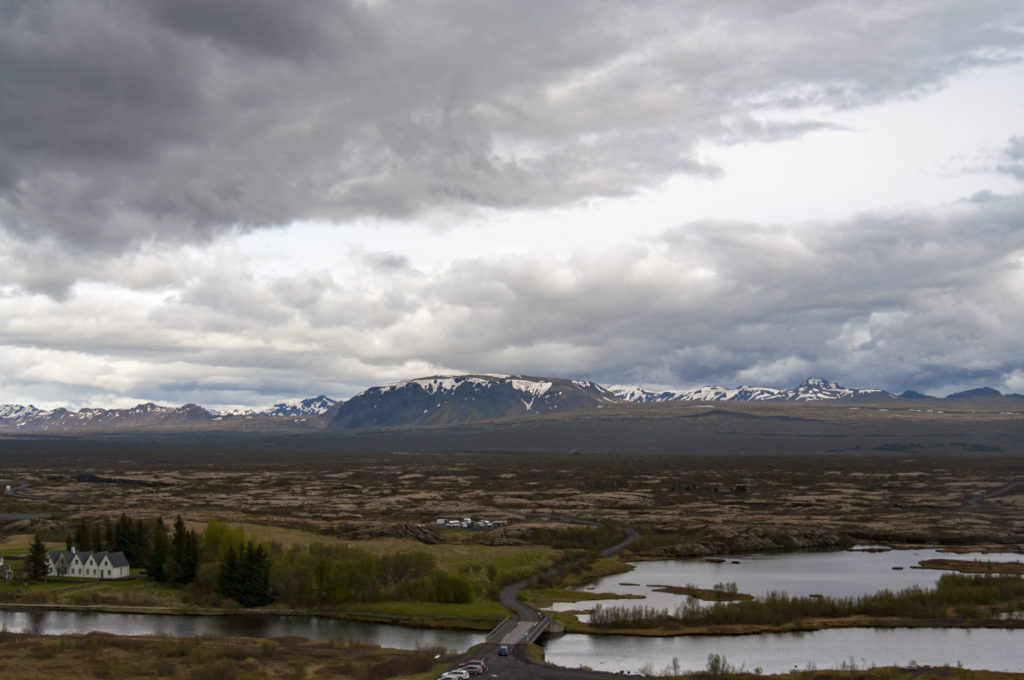 Our focus was on data collection at Solheimajokull, Stod, and Skalanes; soil (16S and ancient DNA), and lots of aerial imagery. Given how we spent 2020 this turned-out to be very fortuitous, we had a variety of material to work with while waiting for the pandemic to end. This was also the year RUV television interviewed us while we were working at Stod.
This year's EPIC program was our largest group, two 9 passenger vans plus a mini SUV; never again at that scale. On the plus side it was our first year taking survey data and soil samples at Stod, an early Norse archaeological site in the Eastfjords.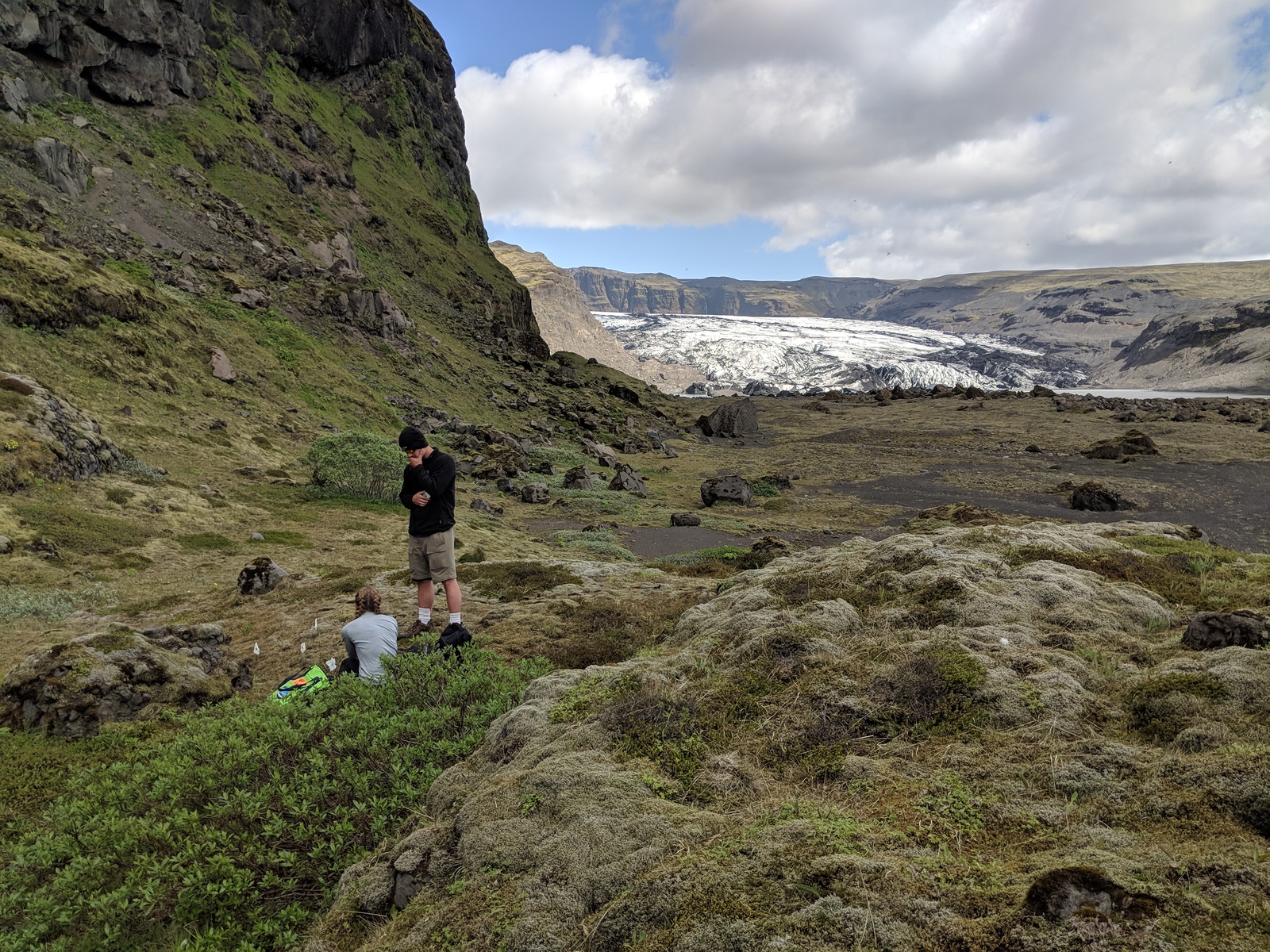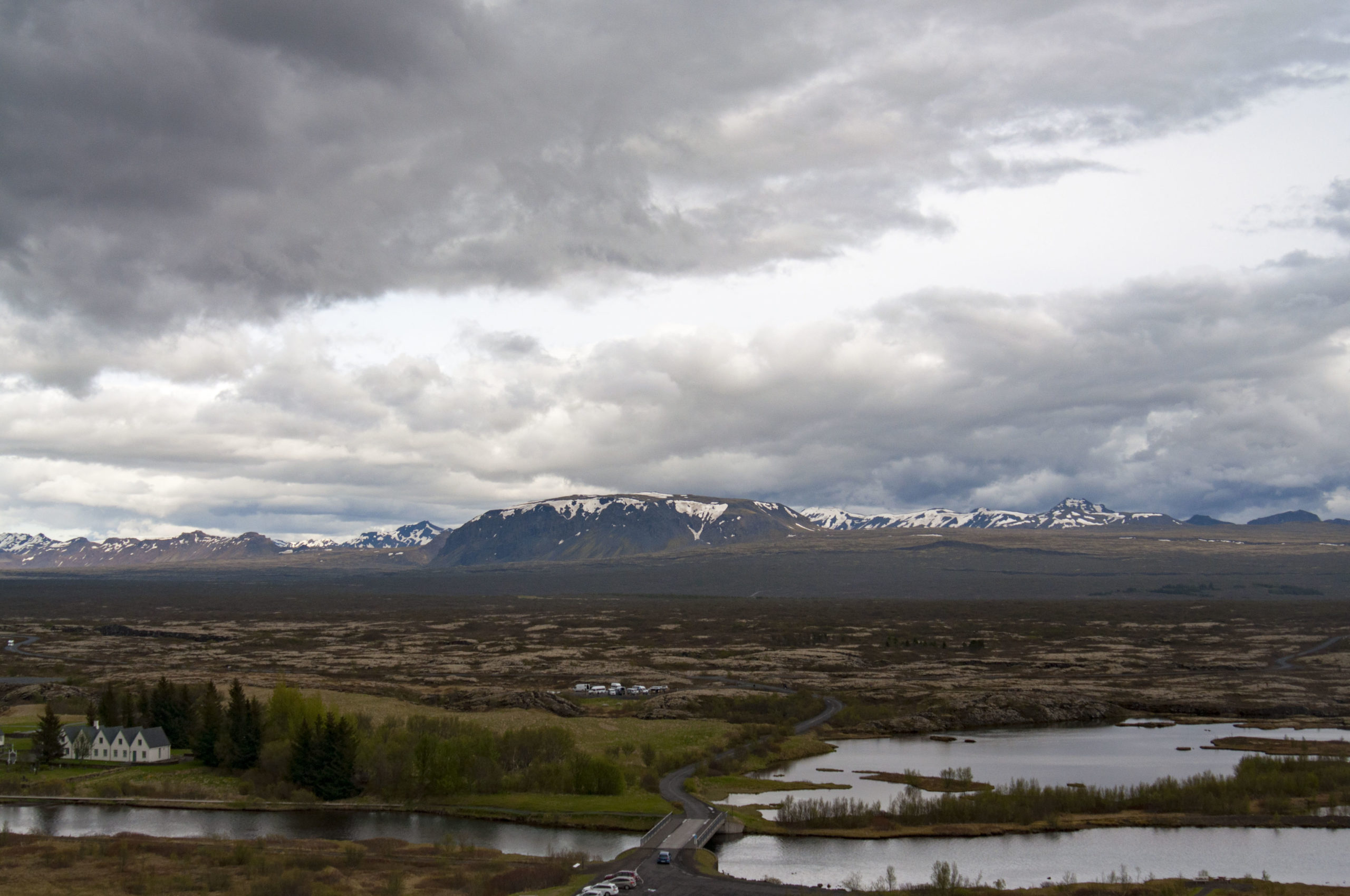 Our first year as an Earlham EPIC program, Emmett's first year as a co-leader, and our first time with a larger group (n = 12). It also contains the best picture ever taken of Gail Clark, our intrepid wilderness/outdoor education leader. Earlham's Marketing Department, in the persons of Mark Brim and Susanna Tanner, shadowed us for a few days and made a short video about our work.
The last year of "pure" student/faculty research. Kristen Muterspaw, Tara Urner, Gail Clark, Deeksha Srinath, Nic Arnold, Erin "birthday girl" Lewis, and Charlie Peck.