Stephanie and I have concluded our work making calibration standards with the FTIR. You can read about the work here: Soil_Paper.
The soil NIR platform is coming along very well. I have been taking spectra in the 900-1700nm region on the same samples we used to make FTIR standards. So far I am getting promising results.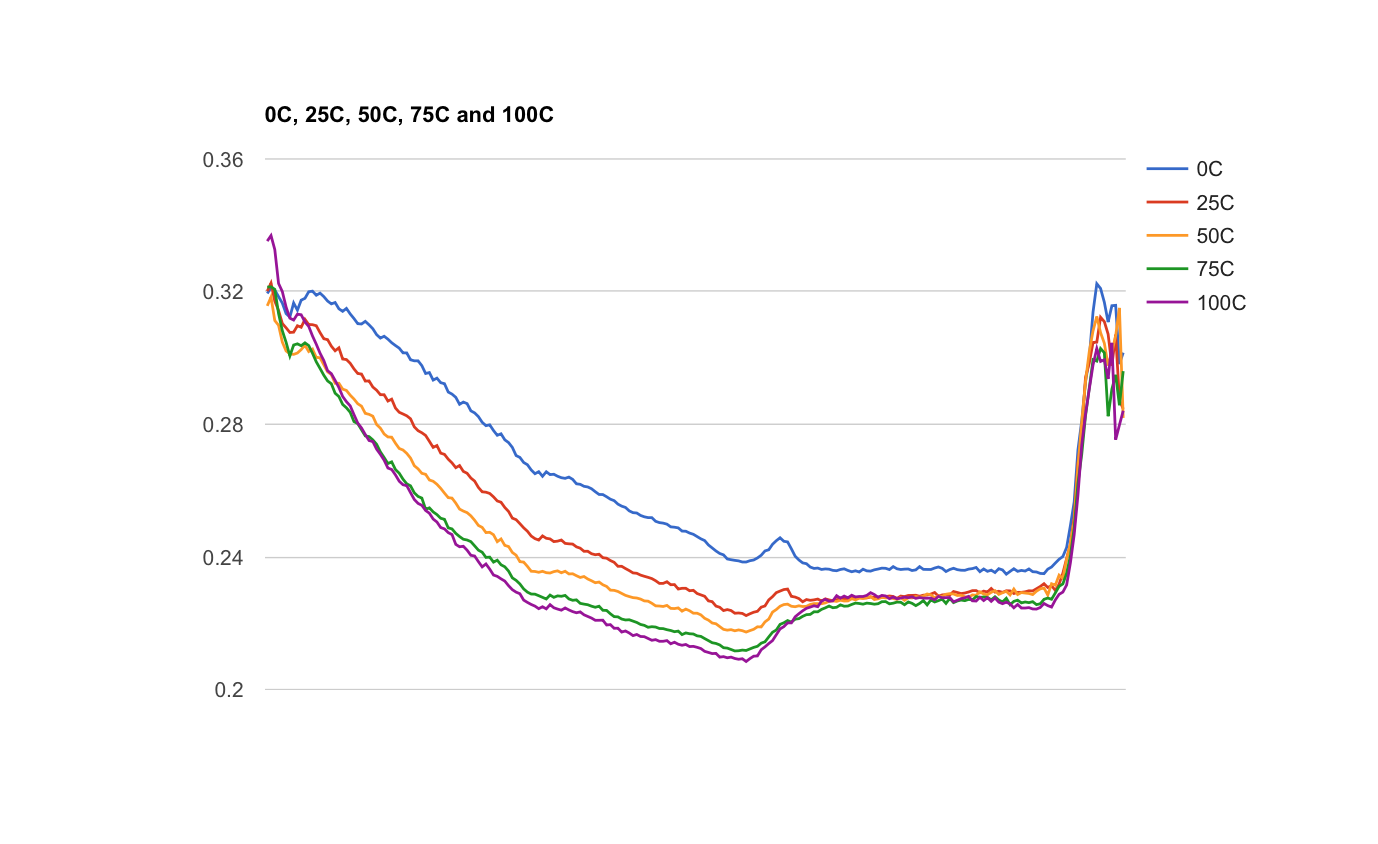 The x-axis here is wavelength and the y-axis is absorbance. These results are exciting to me because I see a clear gradient in absorbance between samples with different percentages of organic carbon. They are puzzling because I would expect to see the trend reversed, with 0% carbon absorbing less radiation. I am not entirely sure what I am seeing here yet, but these results at least confirm the sensitivity of the IR platform to relatively small variances in organic carbon. Sensitivity will be favorable in the context of Icelandic soil because it is mostly composed of andosols, which are under 25% carbon. The next steps are to rerun these standards, run a few standards that should be 0% organic C but are of a different chemical composition, and run samples with %C between 0-25%.
I have also been working a lot on the field probe. I need to do a quick field test to determine how important it is that soil conductivity and moisture content measurements are taken in the field vs. on the bench. Right now the field platform includes an IR temperature sensor, a moisture content sensor, and a conductivity sensor. I am currently debugging the existing Arduino code for this platform to be compatible with a different sensor pinout.
This past week Charlie and I discussed the sample plan for the glacier. Using what we have learned from recently published resources on glacial chronosequencing, and troubles with the sampling location in 2014, we think we have a rough plan for how to sample on the southernmost glacier.