Today is the last day most of us are in Iceland for this trip. As I started this post, we were completing a tour of the Golden Circle after a few days in beautiful Reyjkavik. Now we are preparing for departure.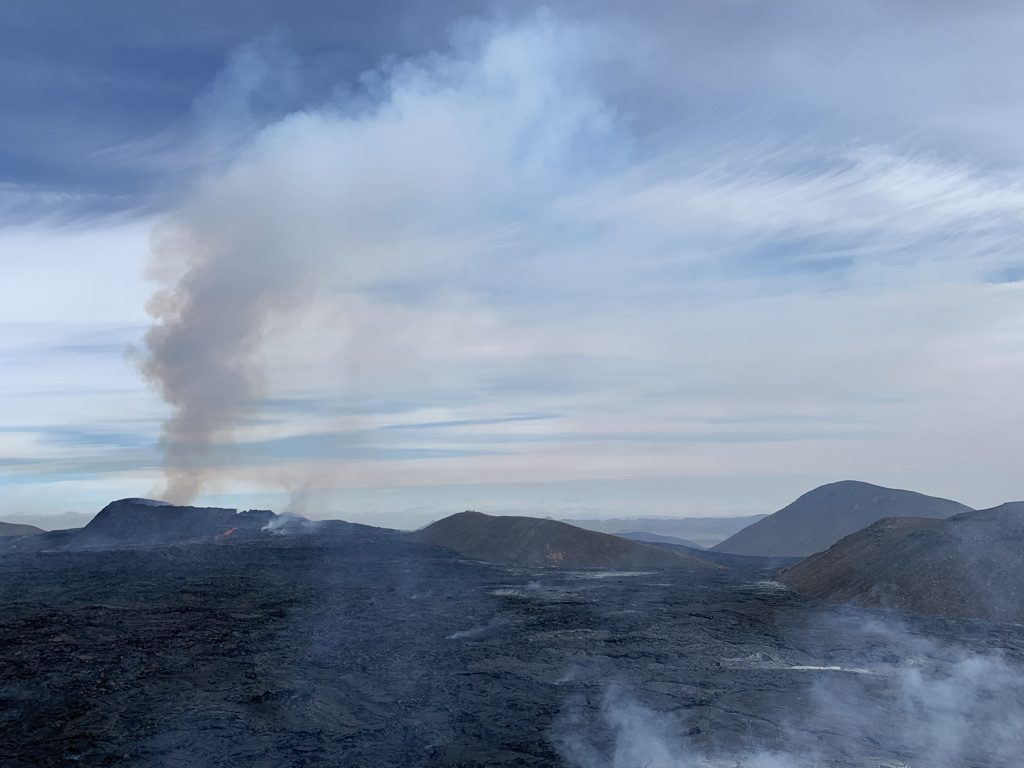 I wanted to post some of the highlights of our trip. There's a rough order to them, but don't take the numbering too seriously – it's been a great experience all-around. Without further ado:
The volcano is truly incredible. It was not uncommon for people to spontaneously shout "Wow!" and "Oh my god!" as the lava burst up from the ground.
We woke up every day for a few weeks with a view of a fjord.
We did a glacier hike on Sólheimajökull, with two awesome guides.
This was a historically successful round of data collection, both on the drone side and on the biology side. We'll write and share a lot more about this in the next few months.
We shared space with the group of phenomenal students from the University of Glasgow. We also collaborated with them on multiple occasions, learning a lot about different ways to study wildlife and local sites.
THE FOOD – you probably don't associate Iceland with food culture (I certainly didn't), but our meals were delicious.
The architecture and decorations are so distinctly Icelandic.

Amazing photography and video – in high quality and high quantity.

Walking along the boundary between the North American and European plates.

Guided tour from our Skalanes hosts – who incidentally are awesome people – of a stretch of eastern Iceland.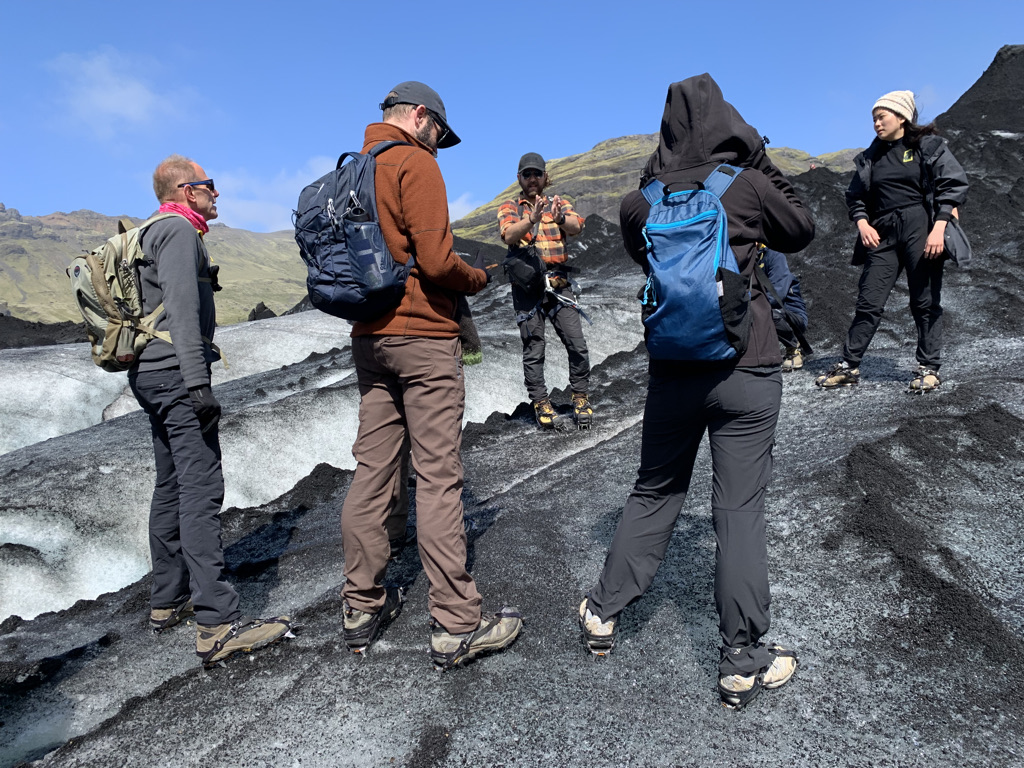 Some of my personal honorable mentions include:
Trail running at Skalanes is breathtaking.
Blue glacier ice is real neat.
The National Museum of Iceland is fascinating and well-done.
Rainbow roads in both Seyðisfjörður and Reykjavik highlight what a welcoming place this country is – also perfect reminders of Pride Month in the U.S.!
My first-in-my-lifetime tour of a beautiful country happened alongside people I admire who teach me things every single day. What more could I ask for?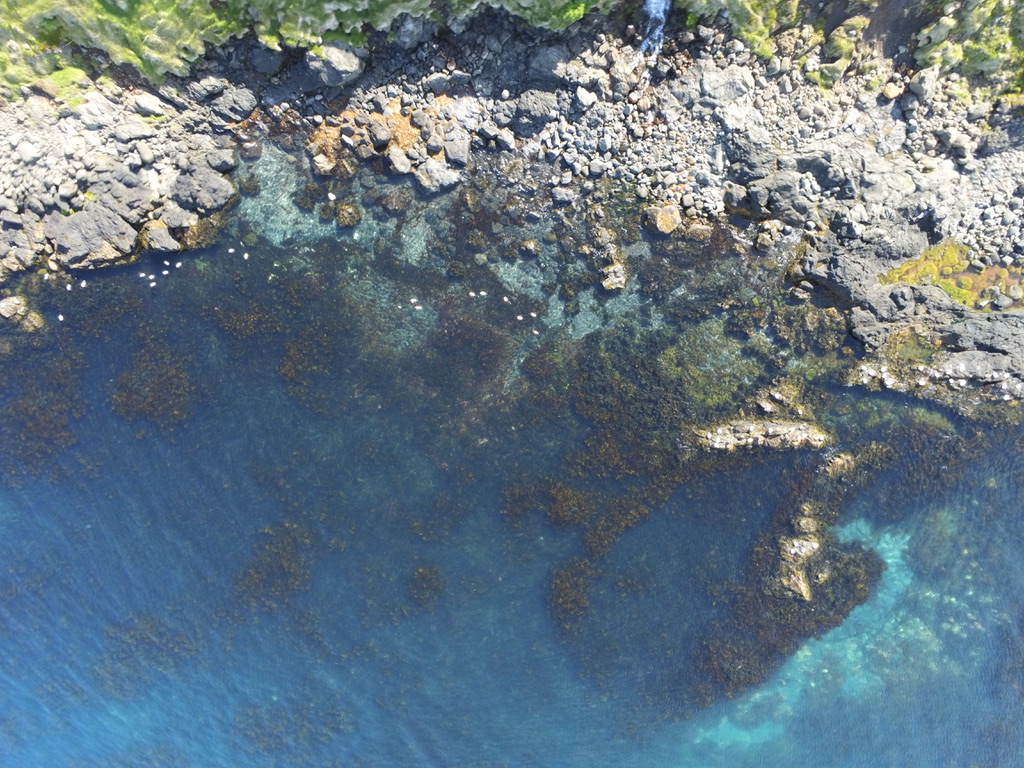 If you haven't already, check out this interview with Charlie and Emmett, conducted by Cincinnati Public Radio.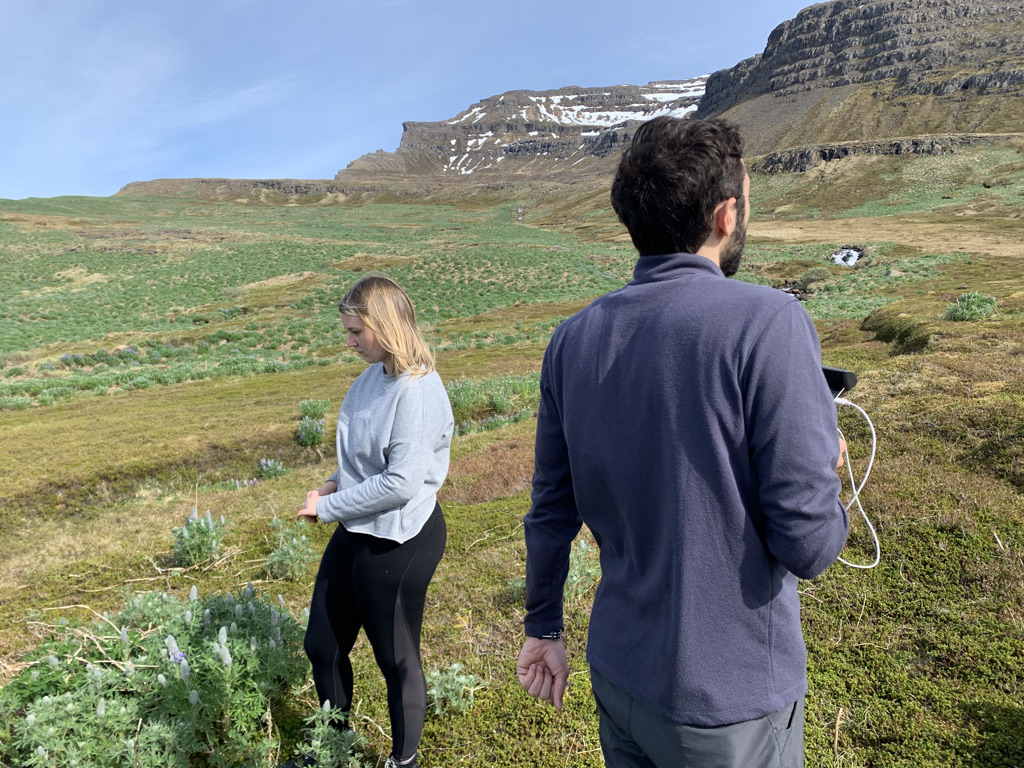 In addition to our success this year, we've also set up some great new opportunities for future years. With our long-time friend and collaborator Rannveig Þórhallsdóttir, we've added the cemetery in Seyðisfjörður to our list of sites to survey. We believe there may be historically-significant artifacts to be found there, and our drone work lends itself well to finding out.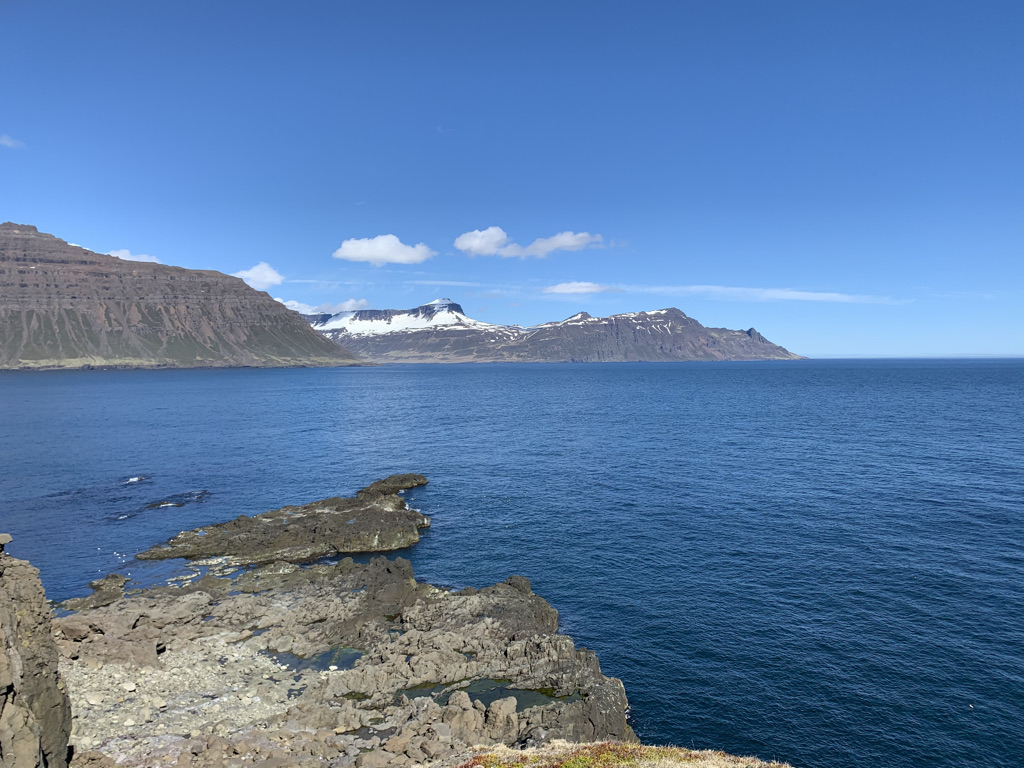 Finally, here's the trip by the numbers:
7 Earlhamites
26 days
183 GB of initial drone images and initial assemblies
2 great hosts at Skalanes
6 outstanding co-dwellers
4 guides at 2 sites
1 perfect dog
N angry terns
1 amazing experience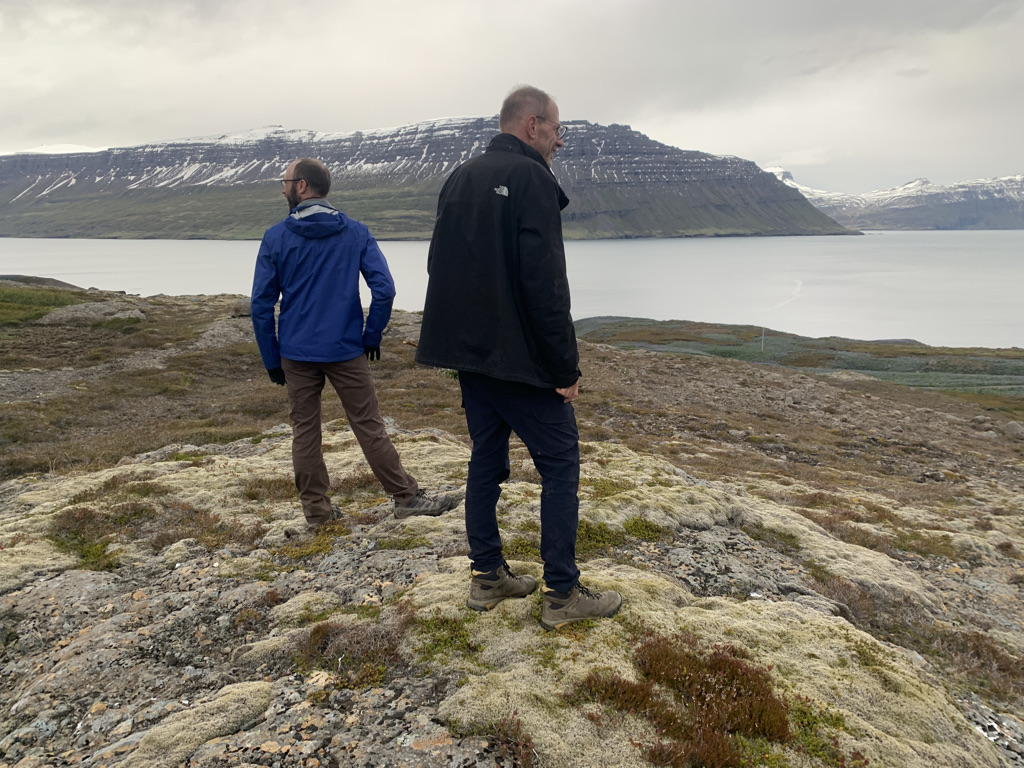 And that's a wrap. Hope to see you again soon, Iceland!