The Greater Good Institute at Berkeley considers awe one of the keys to well-being:
Awe is the feeling we get in the presence of something vast that challenges our understanding of the world, like looking up at millions of stars in the night sky or marveling at the birth of a child. When people feel awe, they may use other words to describe the experience, such as wonder, amazement, surprise, or transcendence.
That's the feeling I have at least once a day, every day, here in Iceland.
And it's difficult to write a blog post about awe. Almost by definition, it's an emotion that defies easy explanation. It has a mystique that risks being lost in the translation to plain language.
But if I can't describe the feeling, I can describe why I'm having it.
Unique among my traveling companions, this is my first-ever trip out of my country of origin (🇺🇸) The sliver of gray in this image is the first thing I ever saw of a country not my own: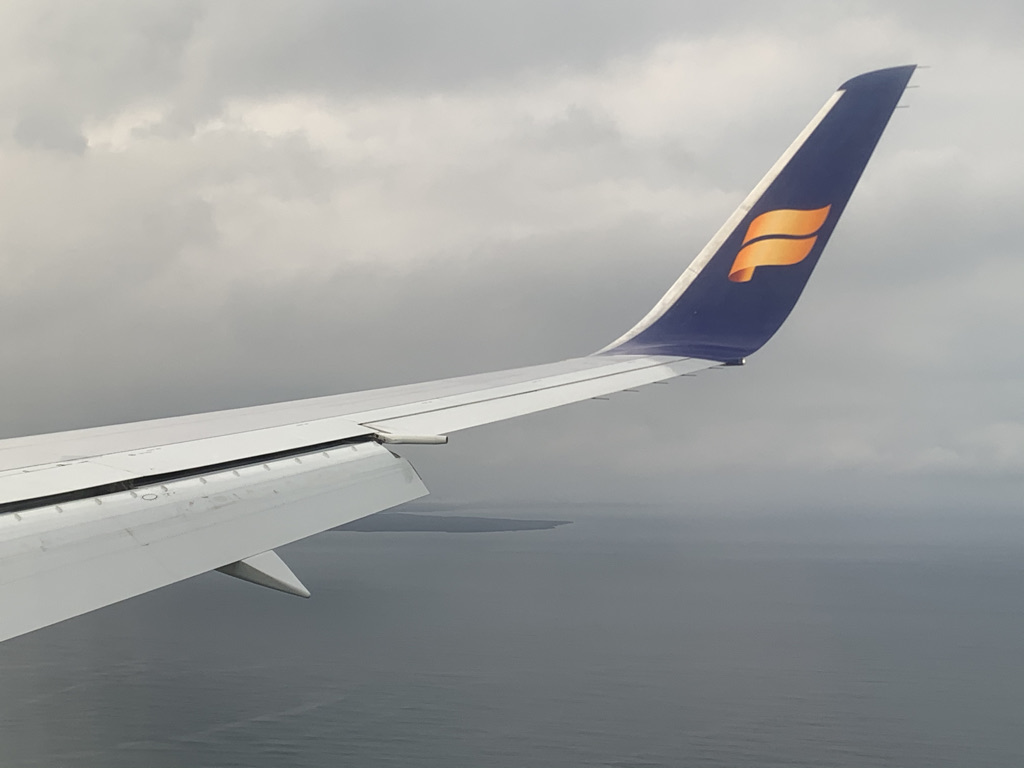 When we arrived, I got a passport stamp and exchanged currency – both brand new experiences. However mundane, they were novel for me and began waking me up to the new world I'd entered.
Our first few days were chilly, windy, and rainy. I was much happier about this than were my traveling companions. If our weather wasn't pleasant, it was nonetheless exactly the immersive experience I was hoping for when I signed up for this trip.
In those first few days, I got to see this amazing waterfall: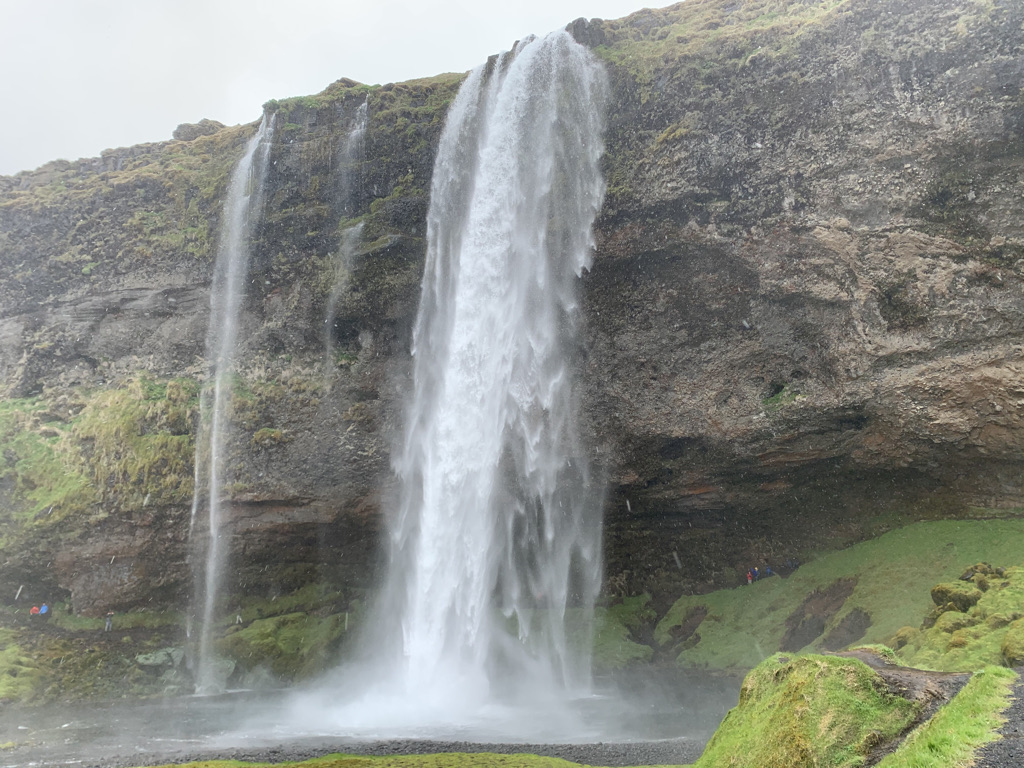 I got to participate in collecting soil samples at a glacier —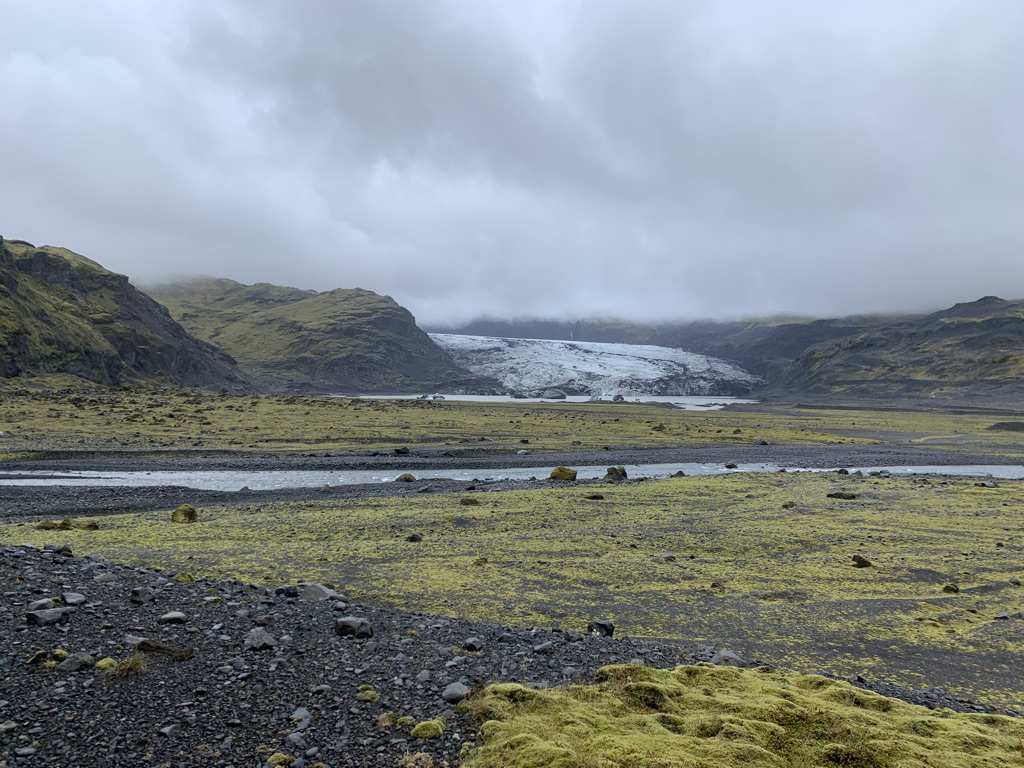 — and in howling wind on the side of a moraine: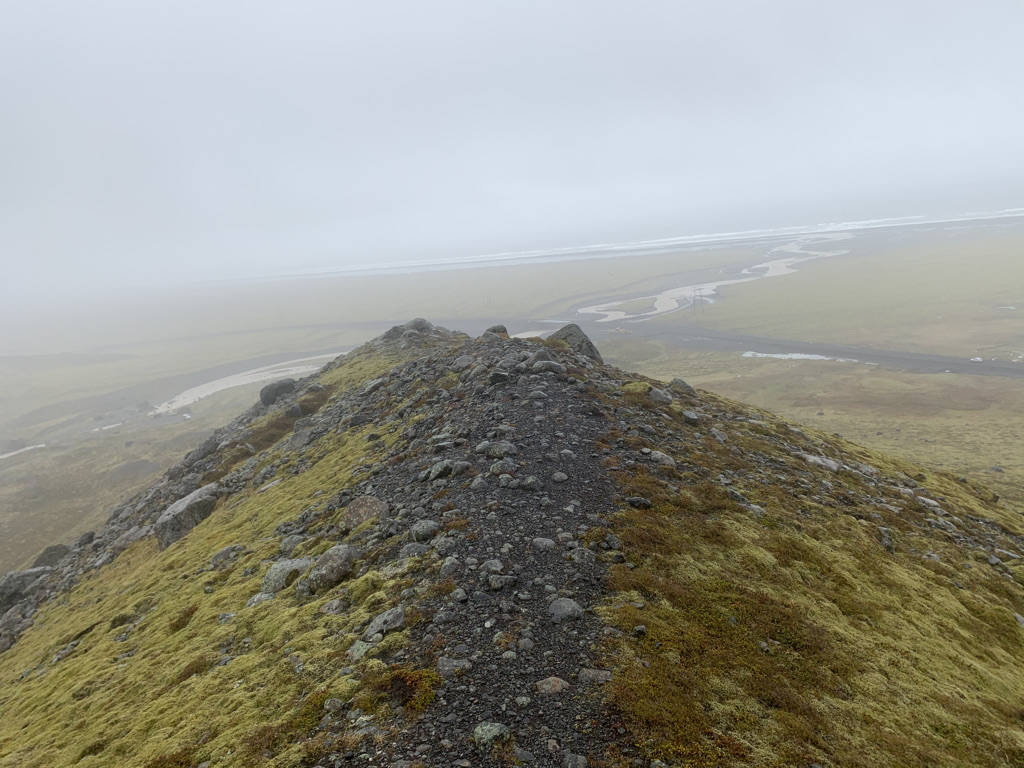 For good measure, I saw floating blue ice for the first time: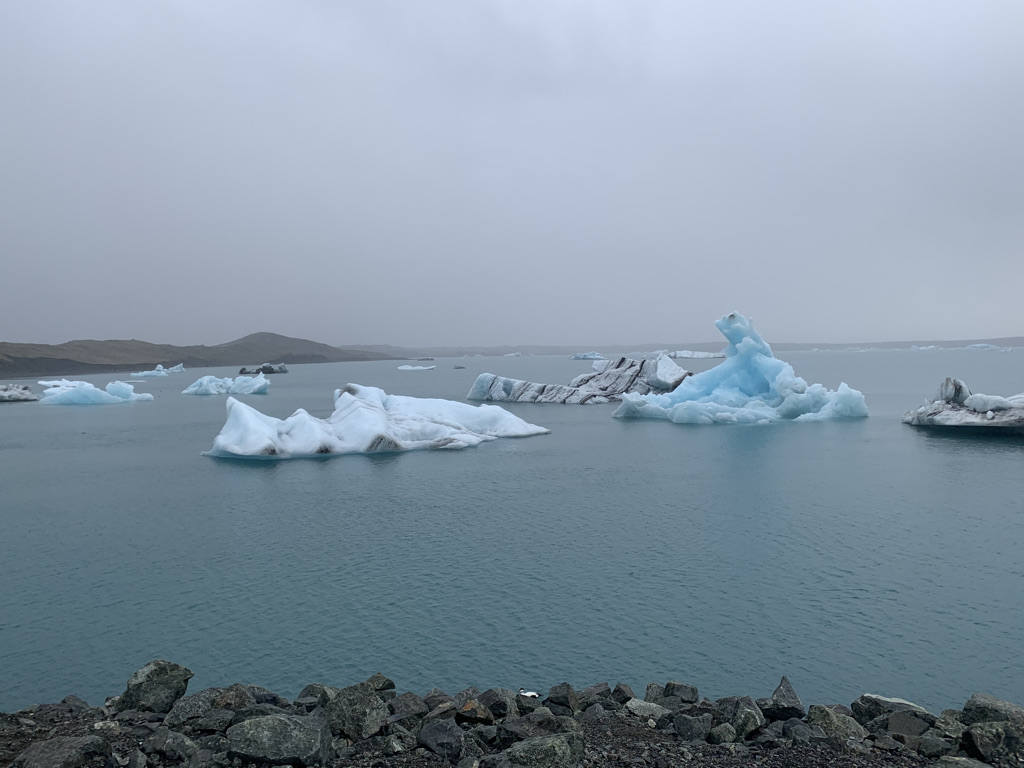 All this was great, and to me they made this trip worth the months of planning and days of travel difficulties it took to get here.
Then we got to Skalanes, where I'm writing this post, and its landscapes exist on a whole other level. Here are ten views here, drawn almost at random from my photos:
This is a country that absolutely runs up the score on natural beauty.
I've taken hundreds of pictures here and they're all amazing – but none does justice to actually being here. That combination is the signature of an awe-inspiring experience.
Awe puts us in touch with something above and beyond our daily worldly experience – call it the divine, the sublime, whatever speaks to you. It's an experience you can reproduce if you try, but I believe it connects most deeply when it emerges organically from the world you enter. That's what's happened to me here.
It is remarkable that this is what we get to do for work, and I am so glad we have some more time to spend here in this awesome country.