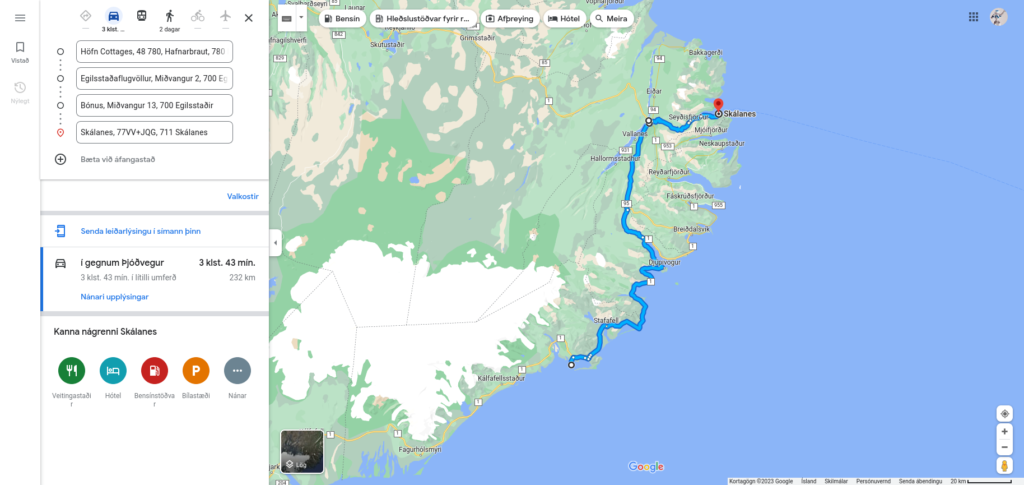 Yesterday evening, we were warned about today. Seth gathered us all in the parking lot in front of our tiny cabins and started off with, "Tomorrow will be a busy day."
He said that we would have to drive to Egilsstaðir to pick up some researchers from the University of Southern Connecticut joining is at Skálanes and pick up food for our time there. Once we had gotten all of the people and all of the groceries, we'd then juggle the vehicles to transport all of the people and luggage to Skálanes.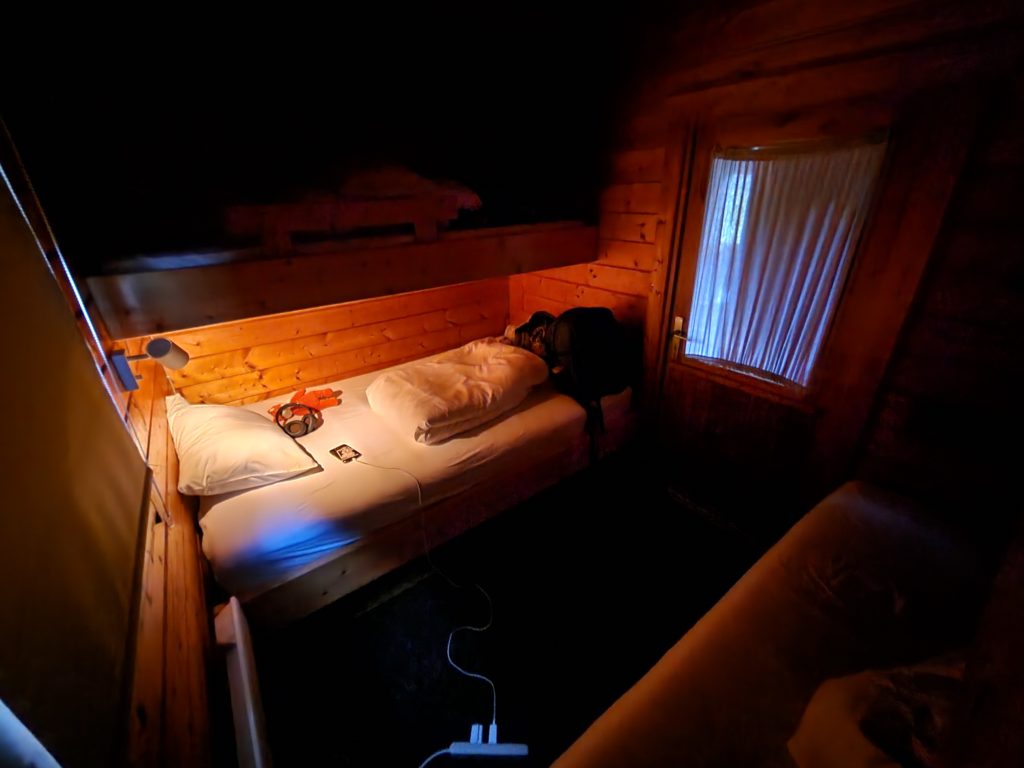 I sensed that staying at these admittedly very cramped cabins with no hot water was not the most popular choice amongst us, but I found them to be very cozy. After a good night's rest, we woke to a rainy morning.
The plan, made last night, had been to eat breakfast in the parking lot. This did not happen. We stayed in our warm, dry cabins as long as we could, eating our breakfast from the cooler that Clayton so bravely brought to the four of us in our cabin through the drizzle.
After that was the drive to Egilsstaðir. In this part of the country, Route 1 snakes along the coastline, allowing us to look at the fjords and the mountains between them from both sides as the road passed around them.
We finally arrived in Egilsstaðir. The group waited in the parking lot of a Bónus grocery store. As the ones flying in were picked up from the Egilsstaðir airport, we bought the food we would need at Skálanes.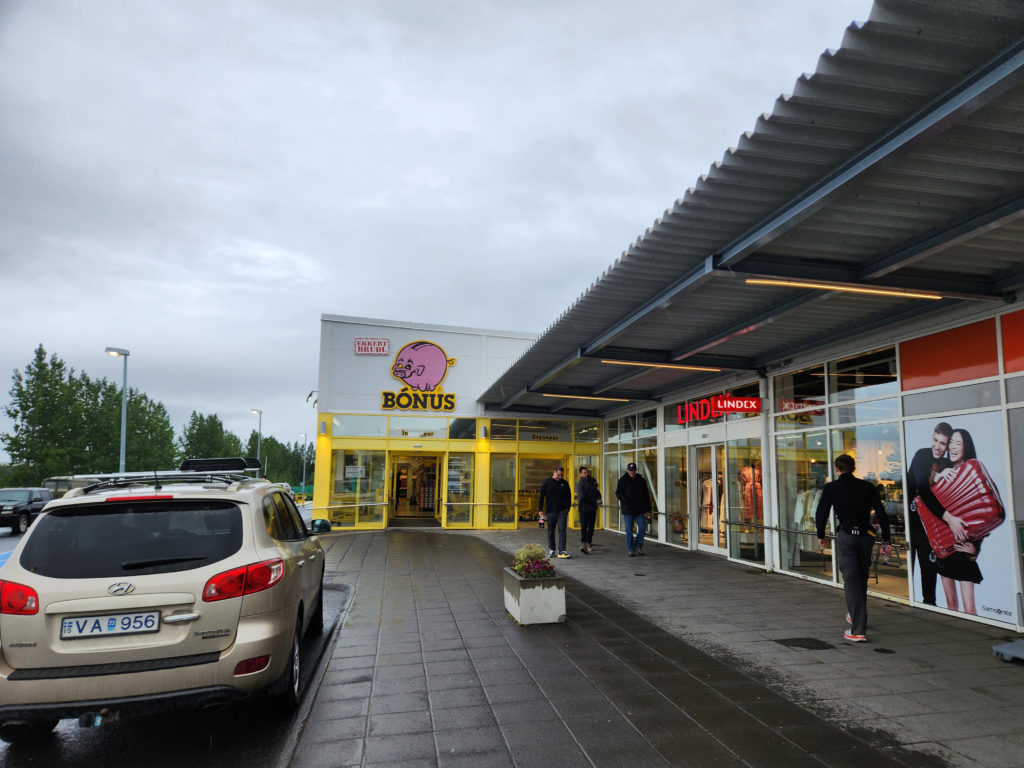 We need a lot of food to feed the 20 people at Skálanes. This will not be the last trip.
After a long wait for everyone to return from the airport, we drove to Seyðisfjörður, the last town before Skálanes, to arrange the luggage. Because we have to drive through a river on the road to Skálanes, we can't take our normal vehicles there, instead relying on one rugged wrangler to carry all of our luggage.
At the last gravel parking lot before the river crossing, we parked the van for the last time before Skálanes.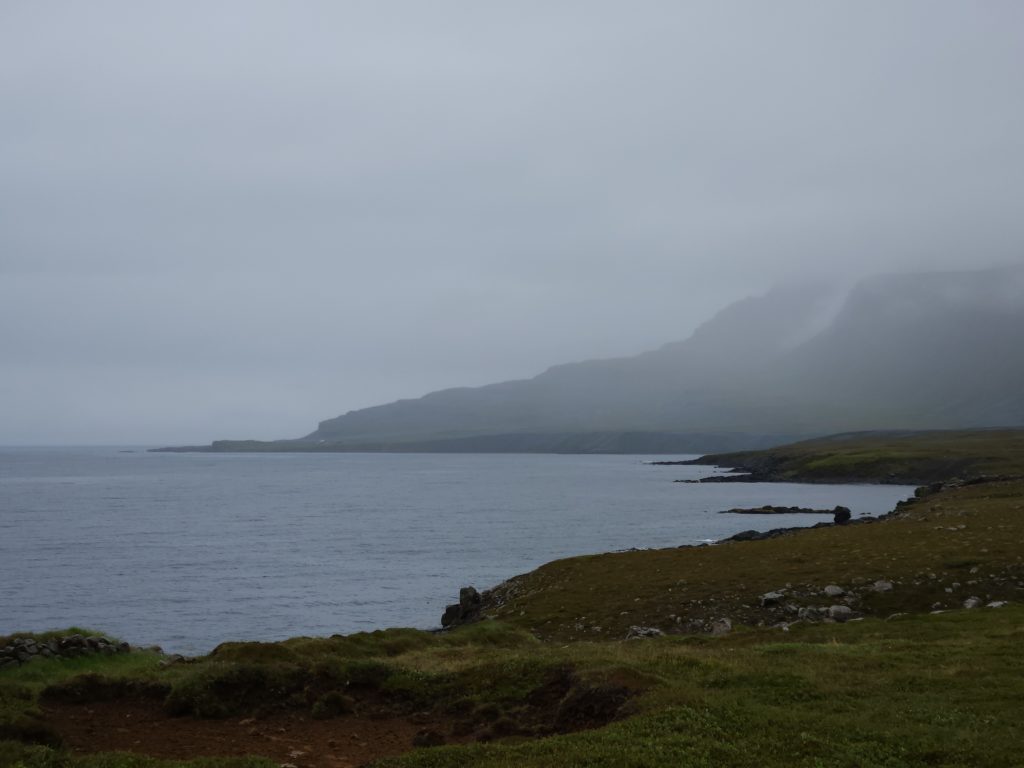 We were given a choice: to wait until the next trip of the motor vehicle or to start walking. I chose the latter, obviously. It was cold and wet but I think not a soul who walked regretted it.
When the end of the walk was nearing, This sign was posted on the path: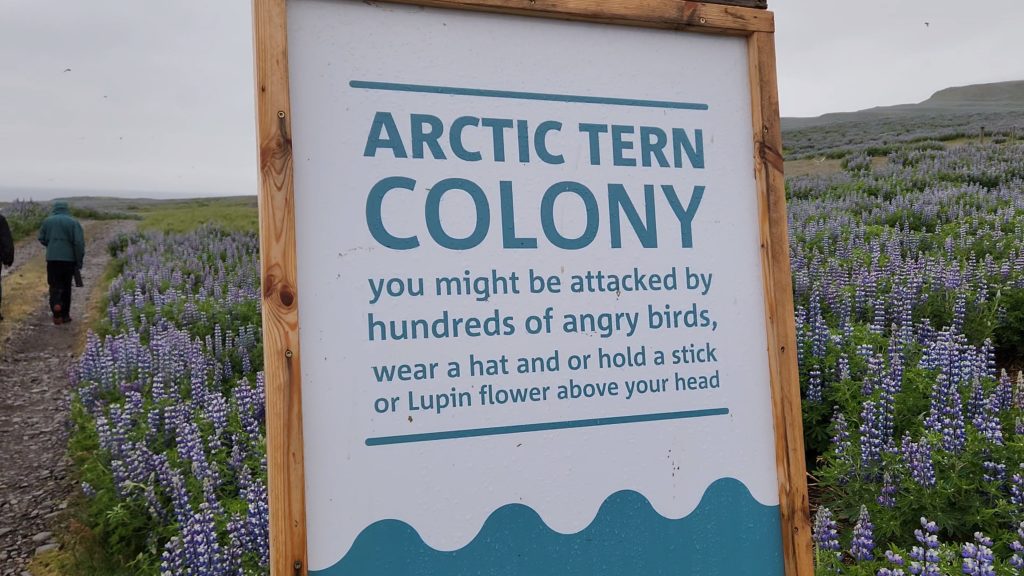 And Justin, being the tallest, felt their wrath.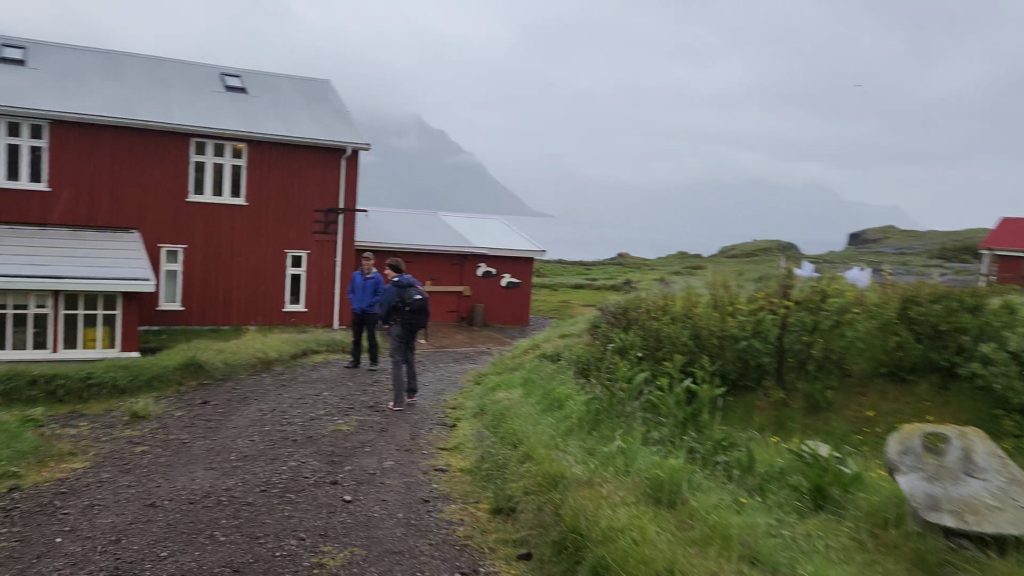 Now, I could have simply gone to bed now, but I had heard of a bird watching platform just a little bit farther east, and I'll leave you with this: