Hello dear readers! We awoke to another day of beautiful weather and warm sunshine, which was enjoyed by the small herd of napping horses along the river. Charlie and I can't figure out what we've done right to have 9 straight days of sun but the students are starting to doubt they need all that rain gear we emphasized so strongly …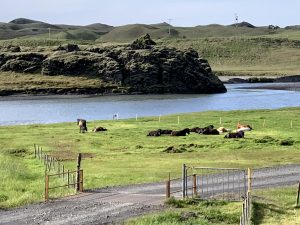 Today we drove from Kirkjubæjuarklauster to Stöðvarfjördur with many stops in between. This drive took us from the south coast of Iceland to about half way up the east coast. Our first destination was to another glacier coming from the Vatnajökull ice cap (the largest in Europe) called Kviárjökull. We are scouting this glacier to see if it's a good candidate for additional sampling in the future, so we can compare data from Sólheimajökull with another Icelandic glacier.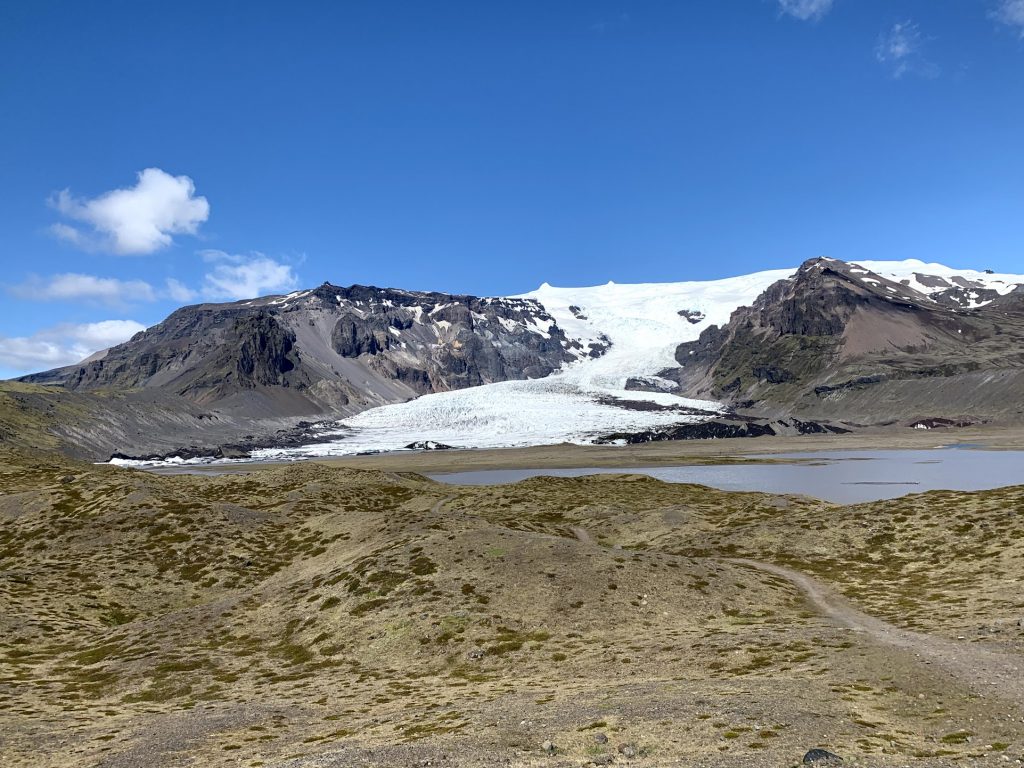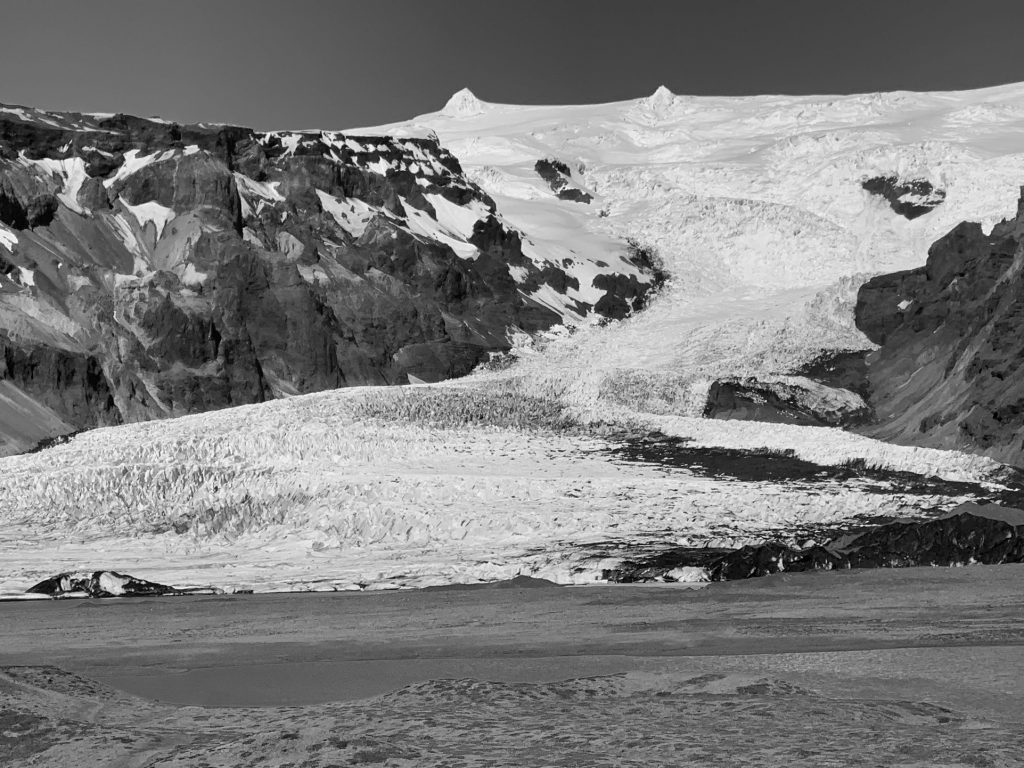 Our second stop is the lovely "Glacier Lagoon," or Jökulsárion, where the Norðlingalægðarjökull glacier calves into the sea. This is the only glacier that calves directly into the sea in all of Iceland. We saw seals swimming in the lagoon along with eider ducks, gulls, Arctic terns and a few foolish/brave humans in kayaks!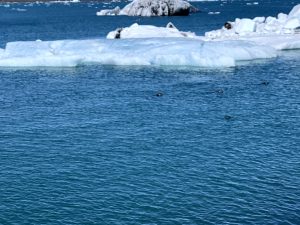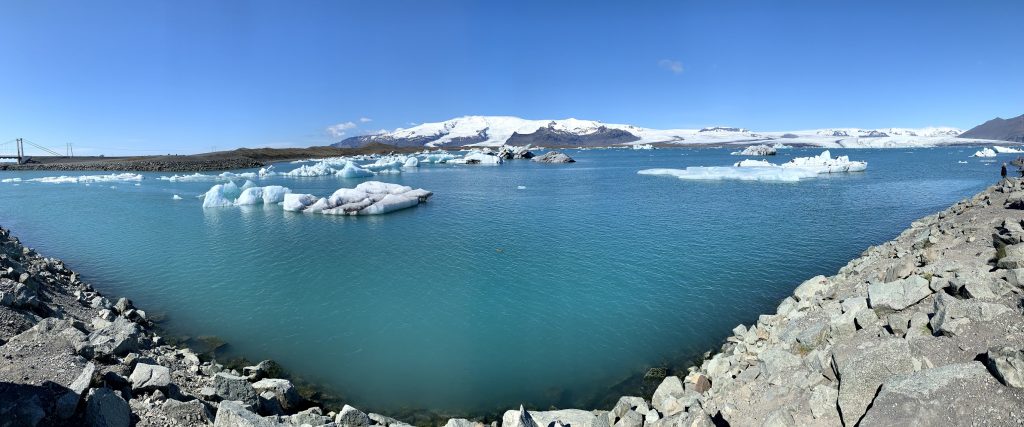 After driving past 3 other outlet glaciers, we took a brief detour to the fishing town Höfn, where we were treated to a fabulous view of Vatnajökull and its outlet glaciers.

The day was getting more cloudy (finally!) as we drove another stretch of Route 1 to the small village of Djúpivogur for a bathroom break and important re-caffination. Yours truly also acquired a traditional Icelandic doughnut. Yum! The town is quite old and has a number of buildings dating from the late 1800s and early 1900s. They are also, apparently, quite proud of their toilets.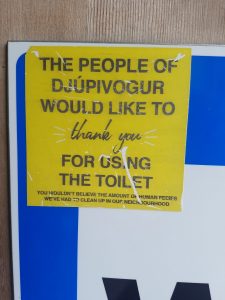 After journeying along a few more fjords and twisty roads, passing a number of camping vans along the way, we arrived at our destination – a schoolhouse in the small village of Stöðvarfjördur, a 5 minute drive away from the archaeological site we'll be working at Monday and Tuesday. This site is significant for a number of reasons, which you can read about here and here. Tomorrow we will work with the drones, flying over the site and gathering information such as Near Infrared, which can point us to locations that were previously populated by humans. On Tuesday we'll use that information to collect soil samples and test differences between microbial populations in soils that have been previously inhabited versus those that have not. But perhaps most importantly, the school has a washing machine, which has allowed us to finally get some clean clothes.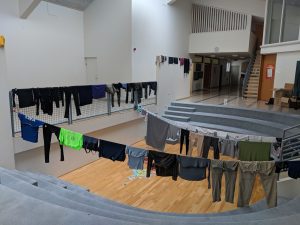 Good thing tomorrow is a holiday and school is not in session!
Wish us luck on all our work in the next few days. Signing off, your friendly neighborhood molecular biologist!