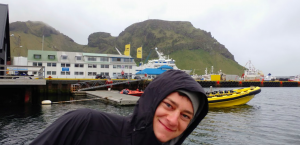 Hello from Heimaey! Yesterday was a big day as it was our first one whippin out the elevation platforms. We split into two groups and collected elevation data on two volcanoes (!!!) (Eldfell and Helgafell) and then on this craaaazy mountain we climbed and saw a bunch of kittiwake nests in the cliff on the other side. Mindblowing. It was like the mountain was just cradling us and the kittiwakes were all just zooming by. Shoutout to Anisha, who faced her fear of birds bigtime.
Also this sculpture was really cool.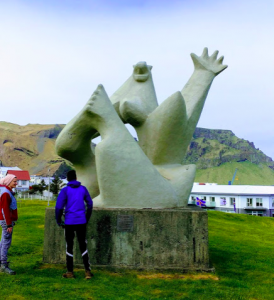 Gonna add more later. Gotta go hiking.
Love,
Lilly