Early last week I found the National Land Survey of Iceland's ArcGIS map viewer. This proved to be a very useful tool. This allowed me to make individual topographic maps of all of the places that we will be going. The tool allows the user to add there own lines which allowed me to create a scale. I highly recommend playing with the tool (link below)! I printed the maps in color on 8X11 paper and they are next to the computer in Hopper. The next step is just to laminate them and make sure we have all the places we need. The following is an example however I did this for the five different glaciers- Sólheimajökull (smaller glacier); Skaftafellsjökull, Kviárjökull, Svínafellsjökull and Fjallsjökull (big glacier). I also did this for Þingvellir, Heimay, Grímsey and Klauster, all of which are areas we will be visiting for either science or studies purposes. Klauster and Þingvellir have two maps of different scales in order to better capture the information we will need.
Land Survey of Iceland Arc Map in English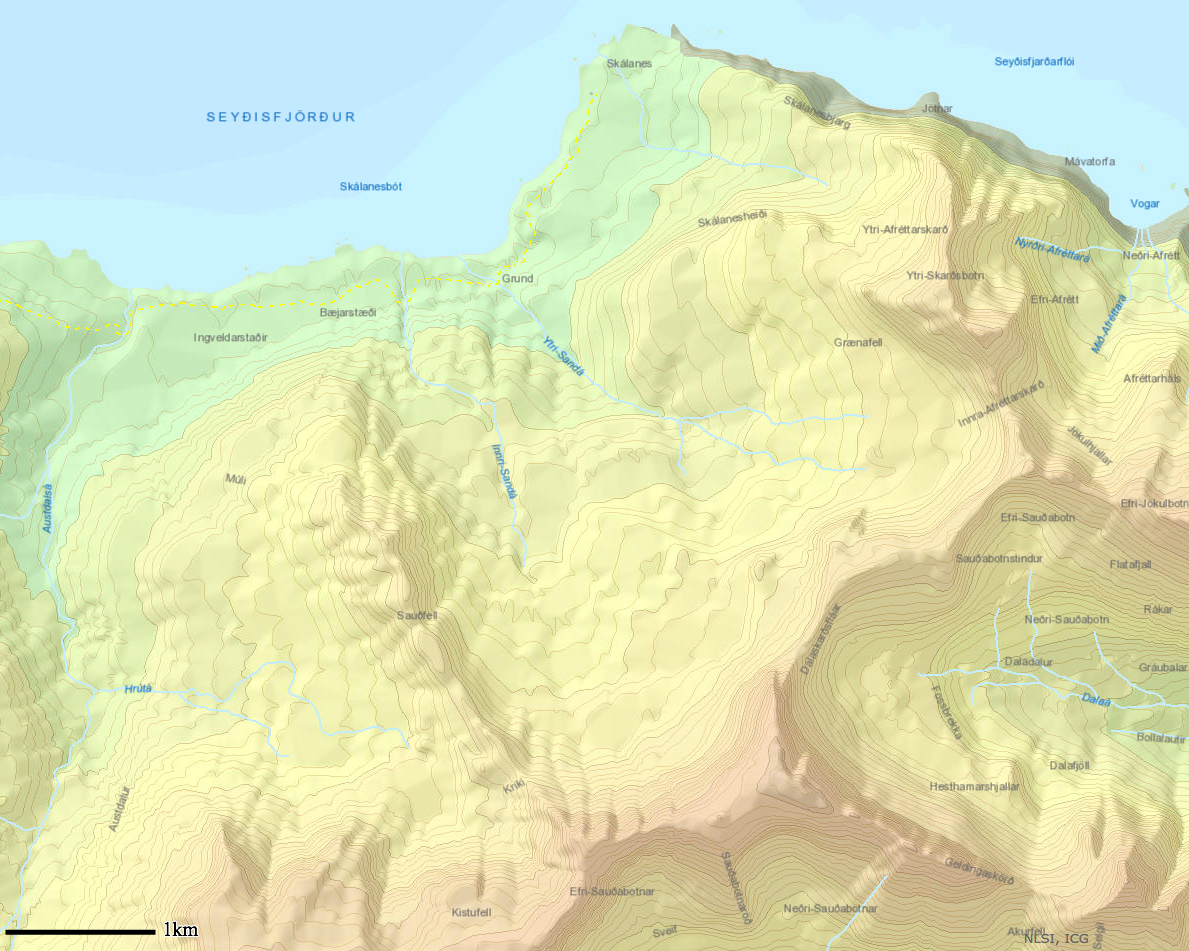 I worked on many other small projects this week. One of these was getting in touch with TREK Iceland. This was a group who took the Iceland group on the glacier and to the river bank last time. I have been in tough with them over email and they will be taking us to the glaciers and to the river bank to get soil samples on June 28th and 29th. I have also been in contact with the map store in Iceland that I mentioned in my last post. Another small thing was researching glacier sampling a little more. I created a document in the glacier folder of links to informational papers and website to help us better understand the glaciers and how best to go about sampling them.